Bestival 2012
Friday 27 April 2012
We're thrilled to announce that Back to the Phuture will be returning for the third year running to open Bestival's four-day escapist escapades. Very much a Thursday night institution, Back to the Phuture travels through time joining the musical dots of the past, present and phuture in their own immaculate style. As ever, the line-up is second to none featuring previously announced long time Bestival cohorts Hot Chip (pictured above), the governor of all things synth Gary Numan, the super-hotly tipped Alabama Shakes, electronic music pioneer and inspiration to a generation John Foxx and The Maths and electro rockers Killaflaw. There will also be floor smashing DJ sets from The 2 Bears, Adamski and Back to the Phuture's own Mark Jones.
Says Back to the Phuture mainman Mark Jones: "It's great to be back at Bestival for a third year with Back to the Phuture and a truly amazing line up of inspiring artists. Tomorrow is Today…… Today is Tomorrow….. Bring the Noize!"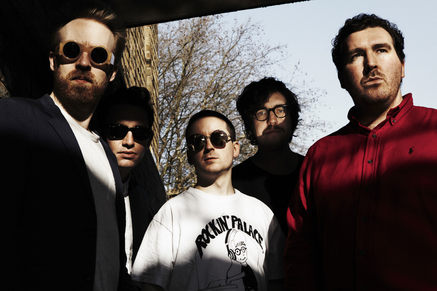 Click here for more information from the official Bestival website!