Back to the Phuture Live at the Troxy, London
Gary Numan, John Foxx, Motor, Mirrors, Danel Miller, Mark Jones
Saturday 2 April 2011
Back To The Phuture Live ! " A travelling roadshow of Bladerunner & J .G Ballard inspired electronic adventures" (The Guardian 02.04.2011)
 
Sat 2nd April saw Londons biggest live Electronic event of  2011 delight a near sell out crowd of  2500 enthusiasts at Londons Troxy theatre.

Bill headliner Gary Numan unveiled an amazing new visual show, following on from DJ sets from Mute founder Daniel Miller, a burst of pure energy from fast rising duo Motor, John Foxxs new album debuted live and the soon to be famous Mirrors.

Mark Jones (BBC 6 Music, Wall of Sound) opened the show with his Back to the Phuture DJ set playing the very best of the classic and pioneering electronic music and mixing in tracks from the new breed of synth based bands. The drive behind the show was to celebrate our musical heritage and to embrace what's happening today, in Marks words  "Tomorrow is Today" and "Today is Tomorrow".

Next up was the Mirrors with their clean and intelligent synth-pop sound reminiscent of the 80s bands but with contemporary feel. Signed to Skint Records. They consist of James New aka Noo (lead vox and synth), Ally Young (synth and vox), James Arguile aka Tate (guitar), and Josef Page (electronic drums). Mirrors have been compared to Orchestral Manoeuvres In The Dark and Depeche Mode, although the band themselves claim to be equally influenced by German electronic music and UK post-punk sounds. Their current single "Into The Heart" was well received by the audience and is a great example of this promising young bands work.




The Mirrors on stage at Back to the Phuture Live, Troxy, London

http://www.myspace.com/mirrorsmirrorsmirrors

John Foxx and the Maths took to the stage next with his vast array of synthesizers and choreographed visual show from Barnbrook and Karbon, Foxx's sound is big and full of deep analog synth sounds which has influenced many musicians and artists over the years. John's set was split into two sections, the old and the new, with the new comprising of tracks from the interplay album released in March, 2011.

http://blog.johnfoxxandthemaths.com/

Moving on the show took a different direction with a live set from Motor the French and American duo with their alternative mix of electro and techno with punk attitude. This set was really driven and showed the difference in styles the young synth bands have who reference the pioneers of synthesizer music.

http://www.myspace.com/motor66

After Motor we were privileged to have Mute Records founder Daniel Miller - aka electro-pioneer The Normal playing his DJ set of intelligent synth music and unusual and rare mixes.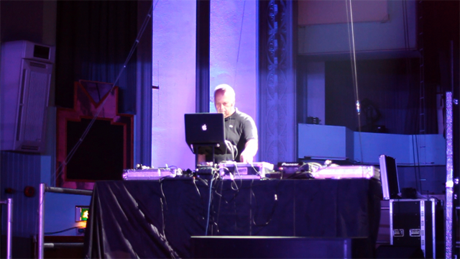 Daniel Miller behind the decks at Back to the Phuture Live

http://en.wikipedia.org/wiki/Daniel_Miller_(music_producer)

And finally the headline act, Gary Numan performing live with a full lineup and the his signature sound of heavy synthesizer hooks and guitar effects. Gary's set was a energetic mix of new material and classics including Cars, Are Friends Electric and track from the 1979 album The Pleasure Principle. This set was driven and the band produced a big sound which the audience loved.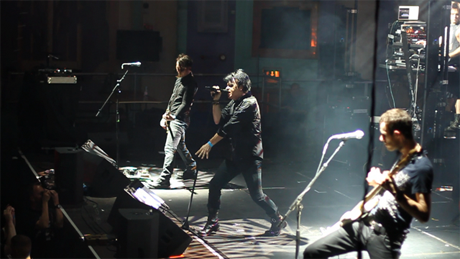 Gary Numan takes to the stage at Back to the Phuture Live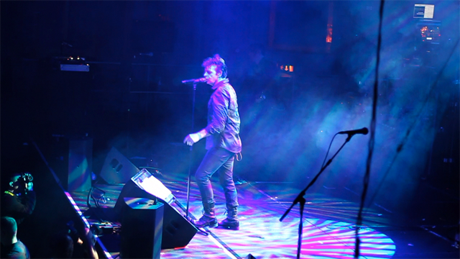 A moment of calm in Are "Friends Electric"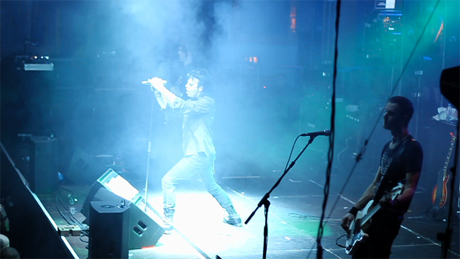 Gary Numan live on stage at the Troxy, London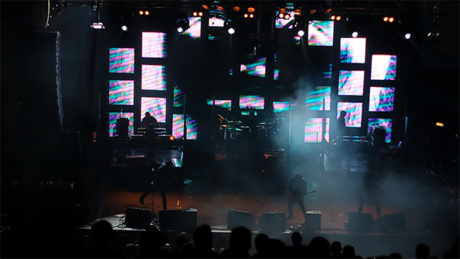 Gary Numans stunning visual show

http://www.numan.co.uk/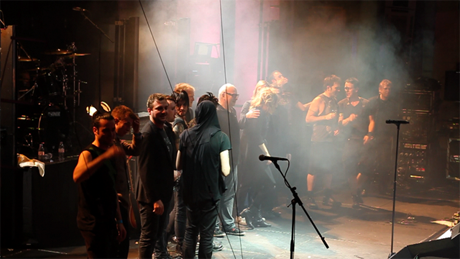 The final bow led by Mark Jones of Back to the Phuture

All in all the event was a great success and gave everyone involved a unique platform to express and share their love for electronic music.